Bu Jian Bu San
Jin Hu
Steak and Eggs
Don't know anything about Chinese food ??

Featured western restaurant
Mid-range Restaurants 1 - Bu Jian Bu San (Be There or Be Square Cafe)
Bu Jian Bu San (Be There or Be Square Cafe) is a chain restaurant, there are at least 2 or 3 in Beijing. The most popular one is located in the basement of Oriental Plaza at the east most end. Go to the east exit and take the escalator to the basement level. Bu Jian Bu San should be directly behind you.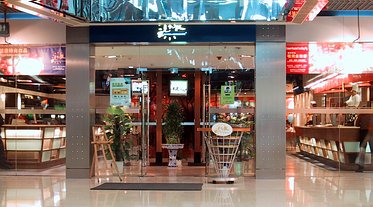 This restaurant is safe dining in every sense of the word. Absolutely huge modern place, can even be full between the peak hours of 6.45pm - 8.00pm. Specializing in Hong Kong style food but also has a large selection of other kinds of food including pasta, seafood, pastries, you name it.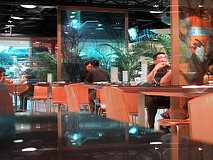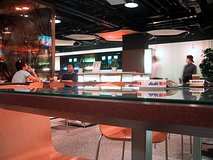 If you're already fed up with Chinese food, their Spaghetti Bolognaise is surely the best in Beijing. Hygiene and cleanliness are top-notch and the price is very reasonable. Great atmosphere. Only downside might be the lack of non-smoking area except at peak dining times. The non-smoking craze is slow to take off in Beijing.
Its open 24 hours which is extremely convenient.
Taxi directions (print and hand to driver). Note the taxi will drop you at the East entrance of Oriental Plaza, from there you must enter and go down the escalators.
不见不散茶餐厅
东方新天地/东方市场 东门口。长安街在东单。
This page sponsored by: Bahamas Hotel & Resort Reservations
Bargain/haggle a great price !