Bicycle city
Apartment living
News billboards
Black hair
Bike-locked doors
Construction
Road barriers
Crazy English
Tea jar
Table sleepers
Inflatable arch
Gallery girls/boys
Bridal show
Sidewalk driving
Background music
Big thermos flask
Bus pass queue
Pants slit
Squat toilet
Rodent buffet
Don't know anything about Chinese food ??

Featured western restaurant
Beijing Sights - New building construction
Beijing over the past 4 years has slowly been transforming itself into a modern world-class capital city. Old run-down apartment buildings and hutongs are being cleared to make way for huge new office and apartment complexes.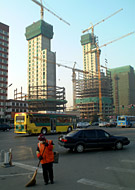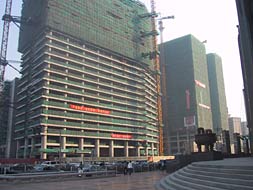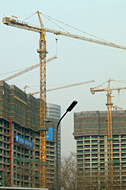 Over the past year, the process has been increasing at an alarming rate. Now, as people see the progress, and the likelihood of a new fashionable, modern Beijing emerging, people are flocking to invest in their own shiny new "almost" world-class apartment. Huge new office buildings are also being planned and built, although profitable companies might not quite be around in numbers sufficient to justify them as yet. Time will tell.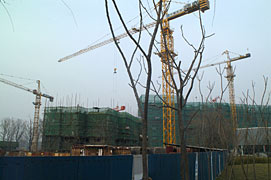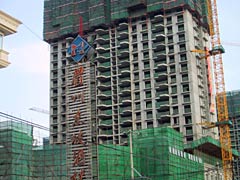 It is sad that some of the more traditional housing and retail spaces will be destroyed, but it is unfortunately, inevitable. For the western traveler who wants to experience a little of the simpler times of yesteryear by visiting or living in China it may be sad, but for the average Beijing resident, who's lived most of their life with a poor standard of living, maybe even total poverty, the chance of living in their own house, with their own car and great job might easily be tradable for the loss of this small historic significance.
This page sponsored by: Nikko Resort & Spa Bali Reservations
Recommended tour operator
Bargain/haggle a great price !