Beijing Sights - Table sleepers
One of the more amusing things to be seen in Beijing, at least for most western visitors, is to see Beijing residents happily sleeping whenever they get a chance. One of the more popular places if there is no bed available is at the lunch / dinner table / work desk.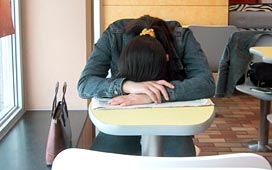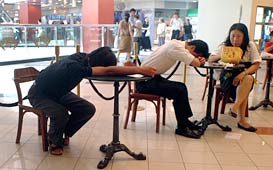 We hear this habit is formed and encouraged in early school years where pupils are told to rest for an hour or so in their lunch break. However, Beijing residents as they got older seemed reluctant to let this habit go. As a result its now perfectly socially acceptable to sleep wherever you want.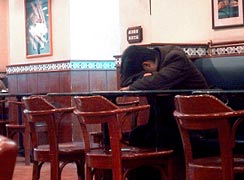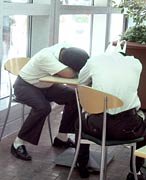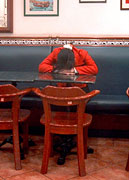 Only in the event that where they decided to sleep is an incredibly busy restaurant, and/or the sleepers didn't buy anything at all, might they ever be asked to move along.
Although this seems like a great idea to outsiders, just like the Spanish "siesta" concept, western visitors are reluctant to ever try this for fear that they might wake up with all their possessions stolen. The Chinese people in Beijing haven't succumbed to this fear as yet, it seems.
Look for this site in quiet restaurants at lunch time, breakfast, or late evening.